A Place of Possibilities
Based in Barnsley, DMC is a global-thinking community of people, space, and support. We're creating the future together.
We're creating a ripple effect; we're here for Barnsley, not just for businesses.
We're more than just a workspace. Introducing DMC 01 & 02
DMC 01 is where we began. A home for anyone with a digital and creative business idea to start and scale their company and a collaboration space for companies wanting to do more with technology in their own business. Across the road from DMC 01, our expansion into DMC 02 provides much-needed growth space for larger companies who are scaling up, bringing larger office space, co-working and a Maker Lab for innovation. We're powered by Barnsley Council, putting people at the centre of our creative world.
See it for yourself
Our fantastic experience team would love to meet you! Fill out the details below to book a tour.
"The DMC has striking spacious and modern office spaces. All staff are extremely helpful and accommodating - they provide a welcoming friendly family feel."
Hive51 Architects is one of our valued tenants at DMC 01, occupying our medium office spaces. They value the town centre location of the DMC and being close to junction 37 of the M1 motorway, making commuting to/from the DMC easy.
Kelvin, Owner
Hive51 Architects
"We're a tech company that belongs in a tech-focussed space, which is just what the DMC offers."
The Chord Design recently joined the DMC family, occupying one of our large spaces in DMC 01. Their clients love the space when visiting, and they have been able to feel right at home in their office by customising their layout and furniture to achieve more than before.
Chord Design
Part of the ZZC Group
"You're at the heart of an exciting community when you choose the DMC as your home. The space and the opportunities are unlike anywhere else"
awesome.™ is one of our valued tenants at DMC 01, occupying our medium office spaces. They love the ability to move into suitable spaces within the DMC as their business grows, along with the support of the DMC's partners and programmes to help meet their vision and goals.
Dan - founder & creative director
awesome.™
"Great place to work, lovely office space and a great environment/community to be part of!"
Black Kat HR is one of our valued tenants at DMC 01, occupying our small office spaces. They recently moved to the DMC and work with many other businesses within our community to help them be great employers to their staff.
Kat - Owner
Black Kat HR
"From day one we were made to feel so welcome by all the staff and tenants and as a brand-new business that has been really helpful to us."
Rolley is one of our valued tenants at DMC 01, occupying our small office spaces. They love that the DMC has a ground floor coffee cart and welcoming space for their team and clients to access.
Matt - Co-Owner
Rolley
DMC works for you.
DMC is a home for creative and digital businesses, entrepreneurs, and anyone with a great idea. Based in Barnsley, we are an evolving community of spaces where global-thinkers and big dreamers can collaborate, make, and grow.
Try Free Day
i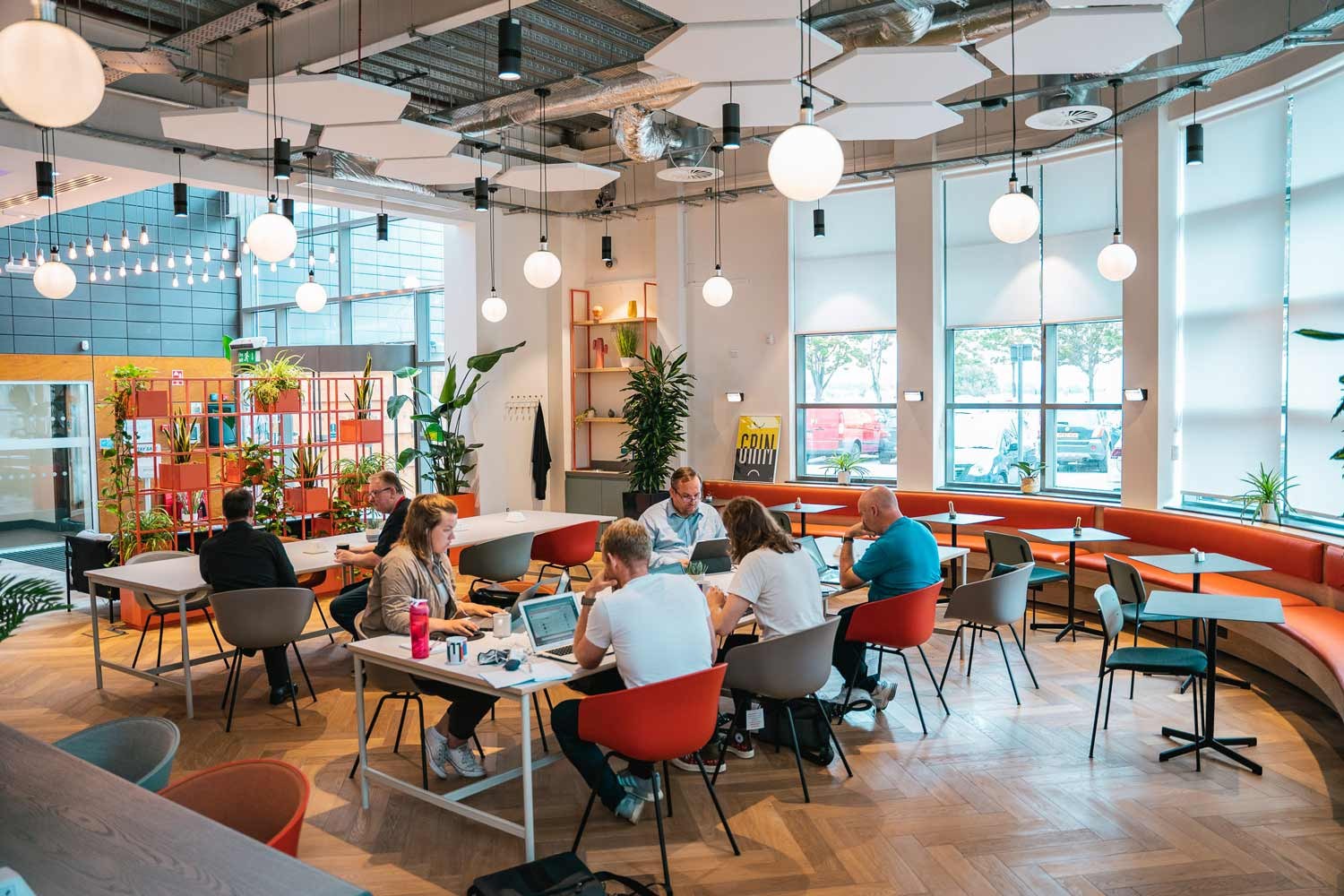 Basic Membership Tier
Virtual Licence
5 free co-working days (Extra days = £10 per day)
£70 per month - Enquire today
Try Free Day
i
Full Membership Tier
Virtual Licence
Unlimited co-working days
Discounted parking pass
£120 per month - Enquire today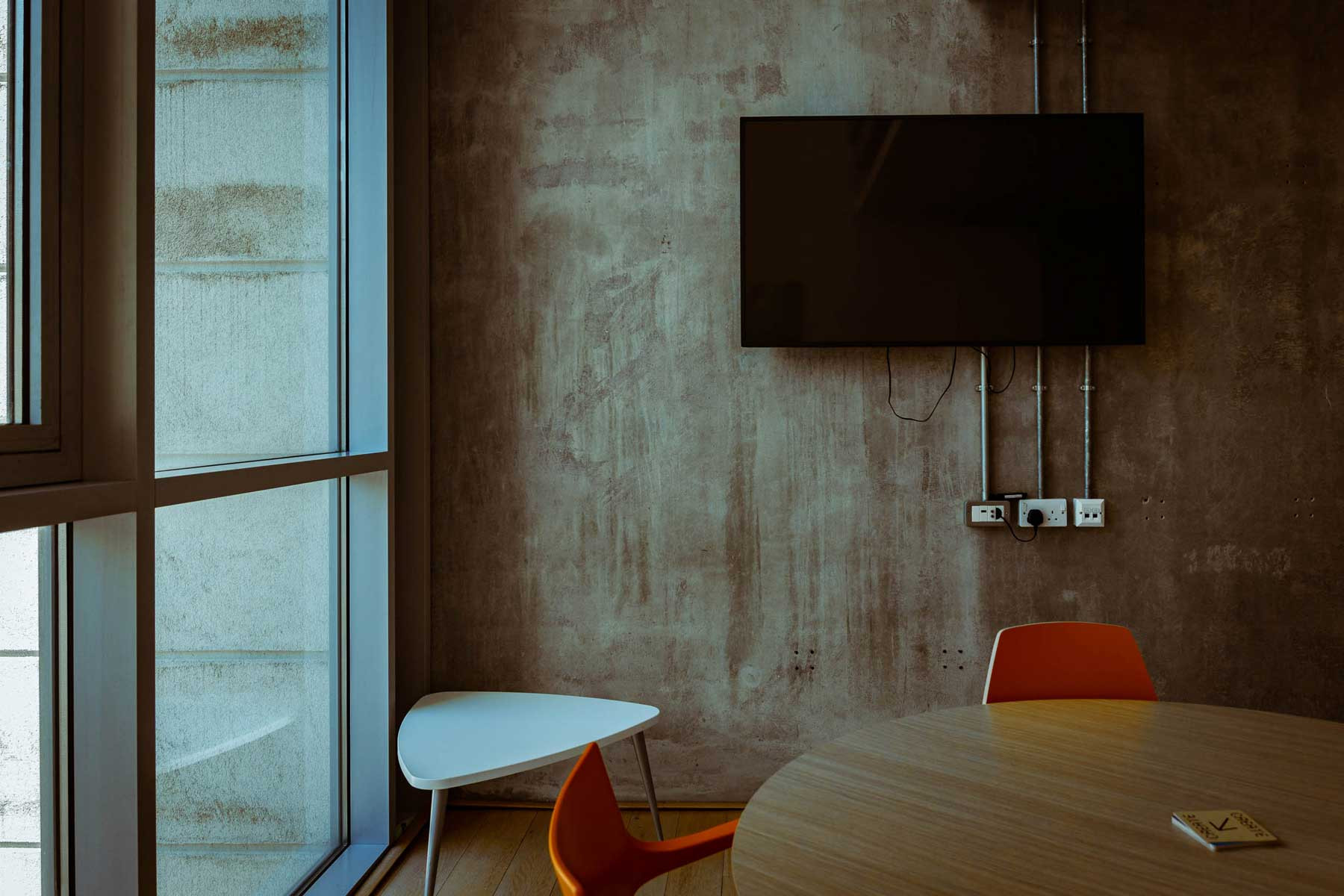 Studio Membership Tier
Your own desk in lockable studio space
1 Free Car Parking Pass
24 Hour Access with fob access
£160 per month - Enquire today
The latest news & all things DMC
Read the latest and greatest: including insights from our residents, updates on our spaces and more.
Discover Programmes and Events made for your business.
Find your Home from Home at the DMC.
The DMC difference is our commitment to making this space your own — as well as providing support and guidance for your business, if you need it.