Have a look around our spaces:
"We love the general buzz around the DMC - between businesses and the DMC team!"
Ginger Fox is one of our valued tenants at DMC 01, occupying our small office spaces. They are a friendly and creative studio who care about their clients, their success and the work they create for them.
Neil, Founder & Creative Director
Ginger Fox
"We love the DMC firstly because of the staff. We feel very much supported and everyone looks out for our best interests."
Andy Stocks Guitar School is one of our valued tenants at DMC 01, occupying our small office spaces. They value catching up with people who work in many different industries.
Andy, Owner
Andy Stocks Guitar School
Like you, we're entrepreneurs; as well as being nice people that want to make great things happen. We started off with DMC 01 — and we've just opened our doors to DMC 02.
Co-Working
With super-fast WIFI, unlimited hot drinks, a flexible membership and more.
Meetings & Conference Rooms
From small, stylish meeting areas to large-scale conference rooms, we have the space for you.
Makerlab
A dedicated facility for creating, making, testing and prototyping new products and ideas.
Small-Medium Offices
Give your business a home from home, with our great range of office spaces.
Studios
We have a studio space for fixed-desk co-working. Get in touch to find out what's included.
Roof Terrace
The best-kept secret in Barnsley; a colourful setting with plants, comfy seating and more. The perfect spot for an outdoor meeting! or lunch under the sun.
We're more than just a workspace. Introducing DMC 01 & 02
DMC 01 is where we began. A home for anyone with a digital and creative business idea to start and scale their company and a collaboration space for companies wanting to do more with technology in their own business. Across the road from DMC 01, our expansion into DMC 02 provides much-needed growth space for larger companies who are scaling up, bringing larger office space, co-working and a Maker Lab for innovation. We're powered by Barnsley Council, putting people at the centre of our creative world
Find the DMC that's right for you.
We're a home for entrepreneurs.
The DMC is a safe and welcoming space to take risks, grow your business and create your own definition of success amongst other creatives. Check out our range of memberships.
Try Free Day
i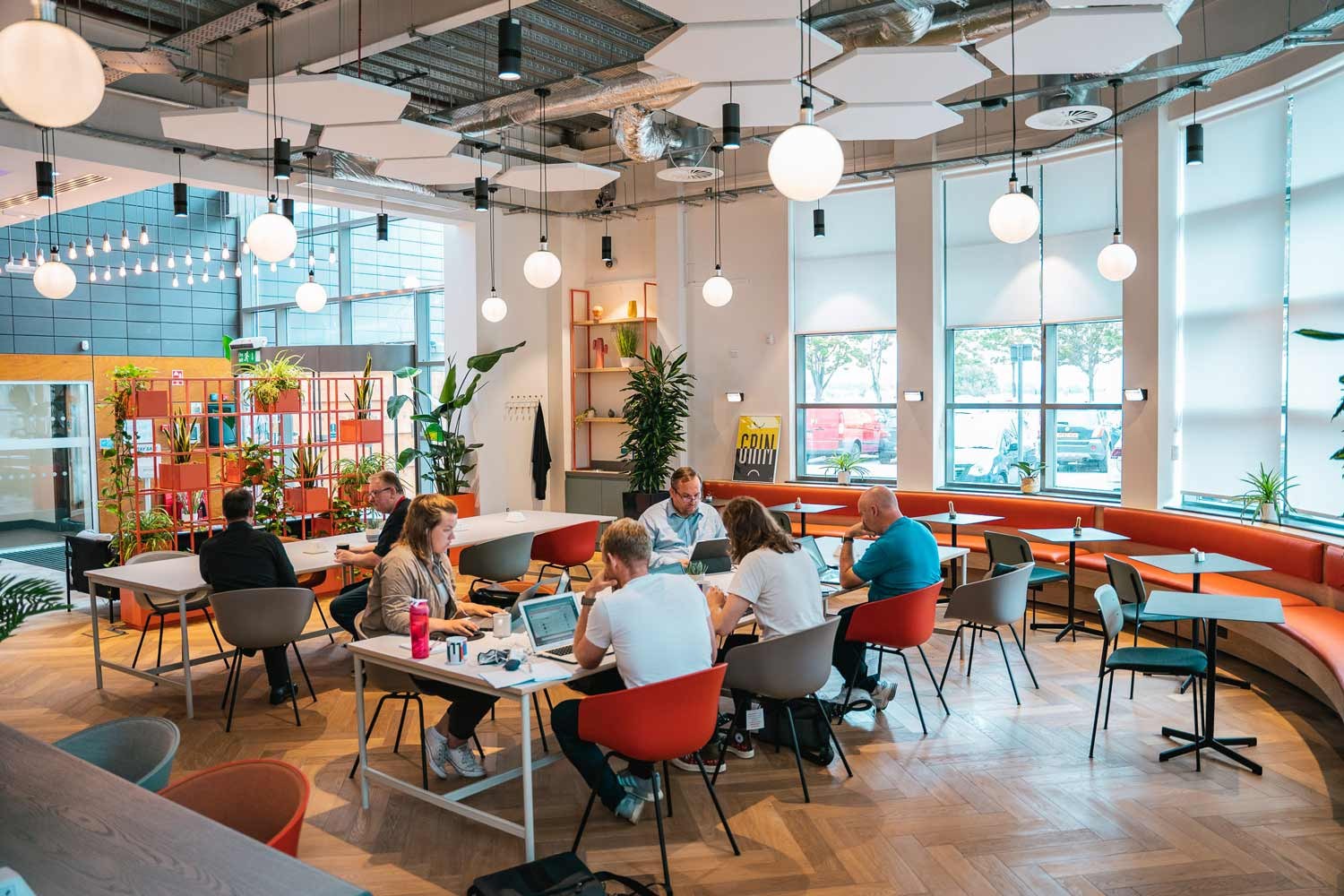 Basic Membership Tier
Virtual Licence
5 free co-working days (Extra days = £10 per day)
£70 per month - Enquire today
Try Free Day
i
Full Membership Tier
Virtual Licence
Unlimited co-working days
Discounted parking pass
£120 per month - Enquire today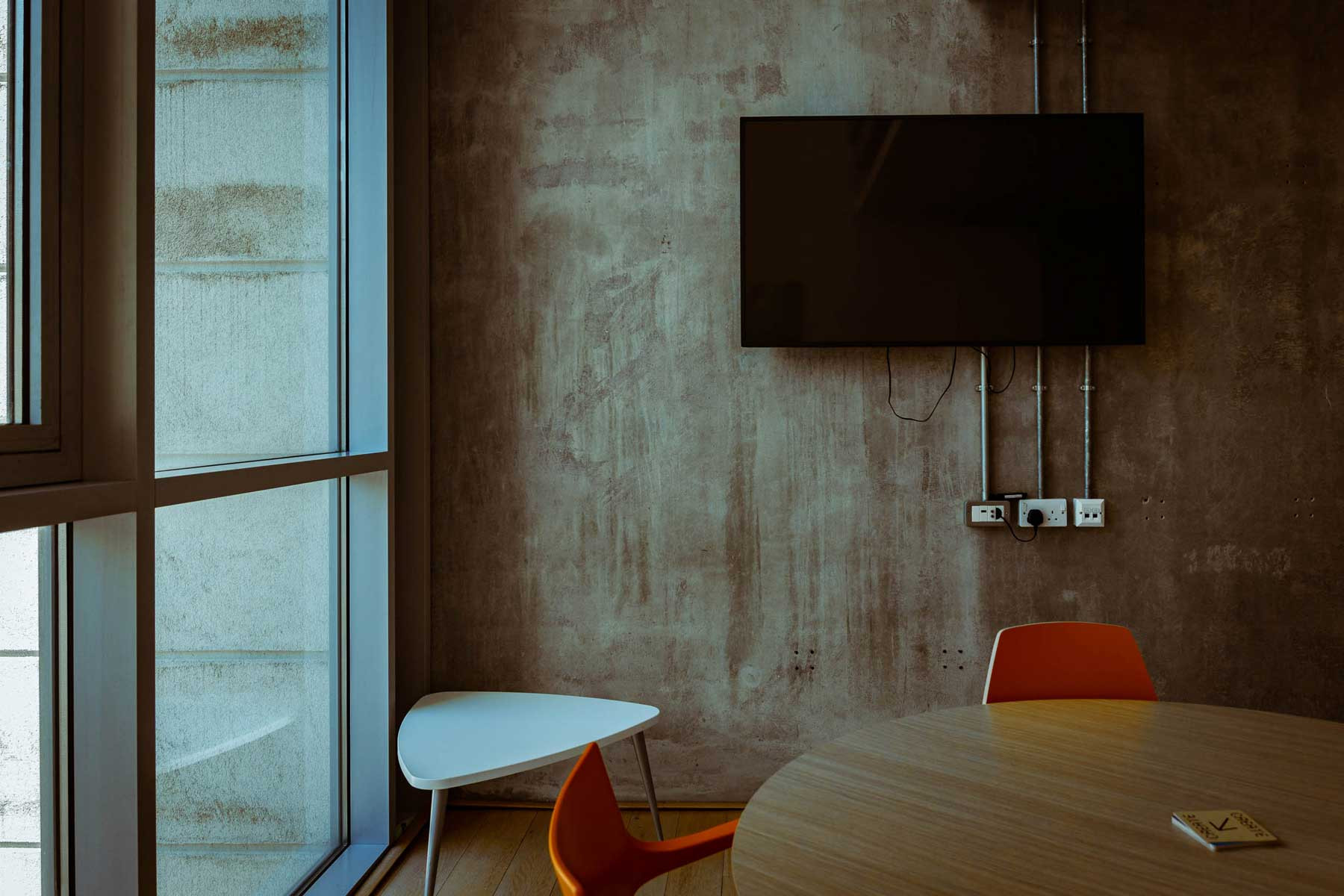 Studio Membership Tier
Your own desk in lockable studio space
1 Free Car Parking Pass
24 Hour Access with fob access
£160 per month - Enquire today
"We're leading the way when it comes to the future of working — putting people, and the individual experience, at the core of our vision."
- Sam, DMC Experience Team
We're here for hellos. Get in touch with our experience team.
Your next event is just around the corner.
Find your Home from Home at the DMC.
The DMC difference is our commitment to making this space your own — as well as providing support and guidance for your business, if you need it.